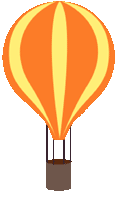 There's nothin' like a Lake City Summer!
Hiking & Camping
Alpine Gulch. Water Dog. Scaling the 14'ers. With trails suitable for all members of the family, everyone is sure to find one they will love!
Kayaks, paddle boards, canoes, party boats...your options for a day on the lake are almost endless! 
Fishing
Stop by to see the local experts in town and then hit the creeks!
A variety of shops allow you to take all the wonderful memories you made in Lake City home with you.
When you rent one of these babies you will see some of the most beautiful scenery you can imagine. Make sure to ask a local expert about Jeep etiquitte!
Despite the legend of Alferd Packer, you definitely won't go hungry in Lake City. You'll have a variety of restaurants to enjoy--each with its own unique peronality. There will be a few restaurants you may need to be prepared to wait for. They are worth the wait!
Mini Golf
An afternoon playing mini golf with the family can be a blast, but an afternoon playing mini golf with the family in the mountains? That is a delightful experience you won't find in the big city!
Education, Arts & Entertainment
Just for Kids
The museum. Weekend movies. Live concerts. Theatre. The most adorable public library anywhere. In Lake City you will not get bored easily!
Kids need t burn off some energy after sitting in the jeep or while waiting for a table at dinner? No problem! With three different parks, no matter where you are in town, you're sure to see one!